Thanksgiving and November Linky Parties
Thanksgiving is almost here and I'm sure we are all thankful for what and who we have in our lives.  I've enjoyed all the thankful posts on Facebook, myself. I hope you are feeling content and glad at this time of the year.
I'm sharing some November and Thanksgiving linky party links on this post.
First, here is a link to the Constant Kindergartener blog's Thanksgiving Linky Party.  She is celebrating having sold 300 products. You may add free or priced items to her party. She writes curriculum for Pre K, kindergarten, and grade 1.
Next, we have a Thanksgiving book linky party, by First Grade Found Me's blog.  There are some wonderful books listed there!
The ESOL Odyssey Thanksgiving Products Linky Party
Be sure to follow all her directions!
As I have mentioned before, Learning With Mrs. Parker's Technology Linky Party!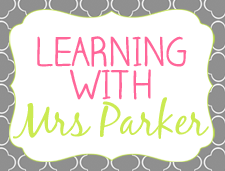 My connect-a-blog has separate linky parties for 
free November lessons or blog posts
 with information for teaching, and 
priced resources
.
In fact, there is an entire year of linky parties on connect-a-blog open to all educators and parents.  Just be sure to add only freebies or blog posts with information to the free pages, and only priced items to the priced linkies.
Thanks for reading!  I hope you find some wonderful resources to brighten your day.
Carolyn